CARLO AONZO TRIO
Carlo Aonzo: mandolin 
Renzo Luise: guitar 
Luciano Puppo: double bass
IL MANDOLINO COME NON L'AVETE MAI SENTITO 
Con i progetti "A Mandolin Journey", viaggio del mandolino attraverso i continenti, e  
"Mandolitaly", itinerario attraverso la tradizione italiana alla riscoperta della sua colonna  
sonora, il mandolino di Carlo Aonzo si attualizza, diviene eclettico e moderno e rende vive e  
sorprendenti note composizioni che brillano intensamente negli arrangiamenti originali di
questa formazione. 
Il Carlo Aonzo Trio è composto da: Carlo Aonzo al mandolino italiano, Luciano Puppo al
contrabbasso e Renzo Luise  alla chitarra acustica, musicista quest'ultimo definito
 "punto di riferimento per la chitarra swing e hot jazz in Italia".
L'esibizione del Carlo Aonzo Trio è uno spettacolo vivace e accattivante che ha ricevuto 
accoglienza calorosa sia in tutta Italia che in Germania, Svizzera, Svezia, Norvegia, Stati Uniti 
e Australia dove nel 2020 è stato inserito in prestigiosi festival quali l'Illawarra Folk Festival e 
il Cygnet Folk Festival (Tasmania). Il repertorio spazia dallo Choro brasiliano, al Bluegrass 
nordamericano, dalla Musette francese al Folk italiano, passando per John Coltrane e il jazz 
Manouche; non manca un omaggio ai grandi padri storici del mandolino come Carlo Munier 
e Raffaele Calace, anch'essi rivisitati negli arrangiamenti inediti che prediligono la 
contaminazione tra diversi stili.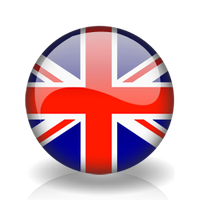 A musical journey from the Italian tradition to jazz, from classical music to bluegrass: from Europe to America and back...

A voyage through European and American music, revisiting songs chosen from among the international evergreens. The music, which can be offered in different combinations, encompasses a variety of musical genres, from bluegrass to folk dances, from soundtracks to jazz and Brazilian music, from Italian melody to a review of the classical repertoire. A "Mandolin journey" to discover, in the company of this amazing instrument, the common roots of music.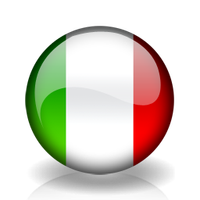 Un viaggio musicale dalla tradizione italiana al jazz, dalla musica classica al bluegrass: dall'Europa all'America e ritorno....

Un viaggio attraverso la musica europea e americana, rivisitando brani scelti tra gli evergreens internazionali. Il repertorio, che può essere proposto in diverse combinazioni, comprende vari generi musicali, dal bluegrass alle danze popolari, dalle colonne sonore al jazz e la musica brasiliana, dalla melodia italiana alla rivisitazione del repertorio classico. Un "Mandolin journey" per ritrovare, in compagnia di questo straordinario strumento, le radici comuni della musica.
Our new Album 2019: "MANDOLITALY"
In a journey through the Peninsula, Mandolitaly reinterprets the musical works symbolising the tradition of the Bel Paese in the world and the soundtrack of entire generations of Italians. Carlo Aonzo Trio's arrangements create new atmospheres, enhancing the expressivity of the Italian instrument par excellence with original harmonies balancing between past and present.
Exceptional special guests - true leaders in their musical genres - enrich the collection with their undiscussed talent and bring the listener to unexplored and surprising mandolin sound territories.
The mandolin like you have never heard before.
Musica Jazz - Febbraio 2020