Workshops and camps

Sei alla ricerca di come migliorare la tua tecnica mandolinistica o vorresti imparare da zero lo strumento della tua vita...?
Dai un'occhiata ai corsi che organizziamo durante l'anno e partecipa a una delle più favolose esperienze musicali full immersion.

Are you willing to improve your mandolin playing or do you want to start to learn on a fantastic instrument...? 
Please check out our music camps details here below and come to join us in one of the most fabulous music full immersion experience in the world !!!
Masterclass di Improvvisazione classica e moderna al Mandolino
Conservatorio di Musica G. Frescobaldi Ferrara 25 febbraio/1 aprile/29 aprile 2023
Masterclass di introduzione e approfondimento della tecnica di improvvisazione barocca e moderna. Scale modali: ionica, dorica, frigia, lidia e misolidia in tutte le tonalità e loro applicazioni; preparazione e utilizzo degli abbellimenti; tecniche di diminuzione e variazioni melodiche e armoniche. Prassi esecutive, analisi ed esempi, interpretazione e fraseggio. Verrà fornito il materiale di studio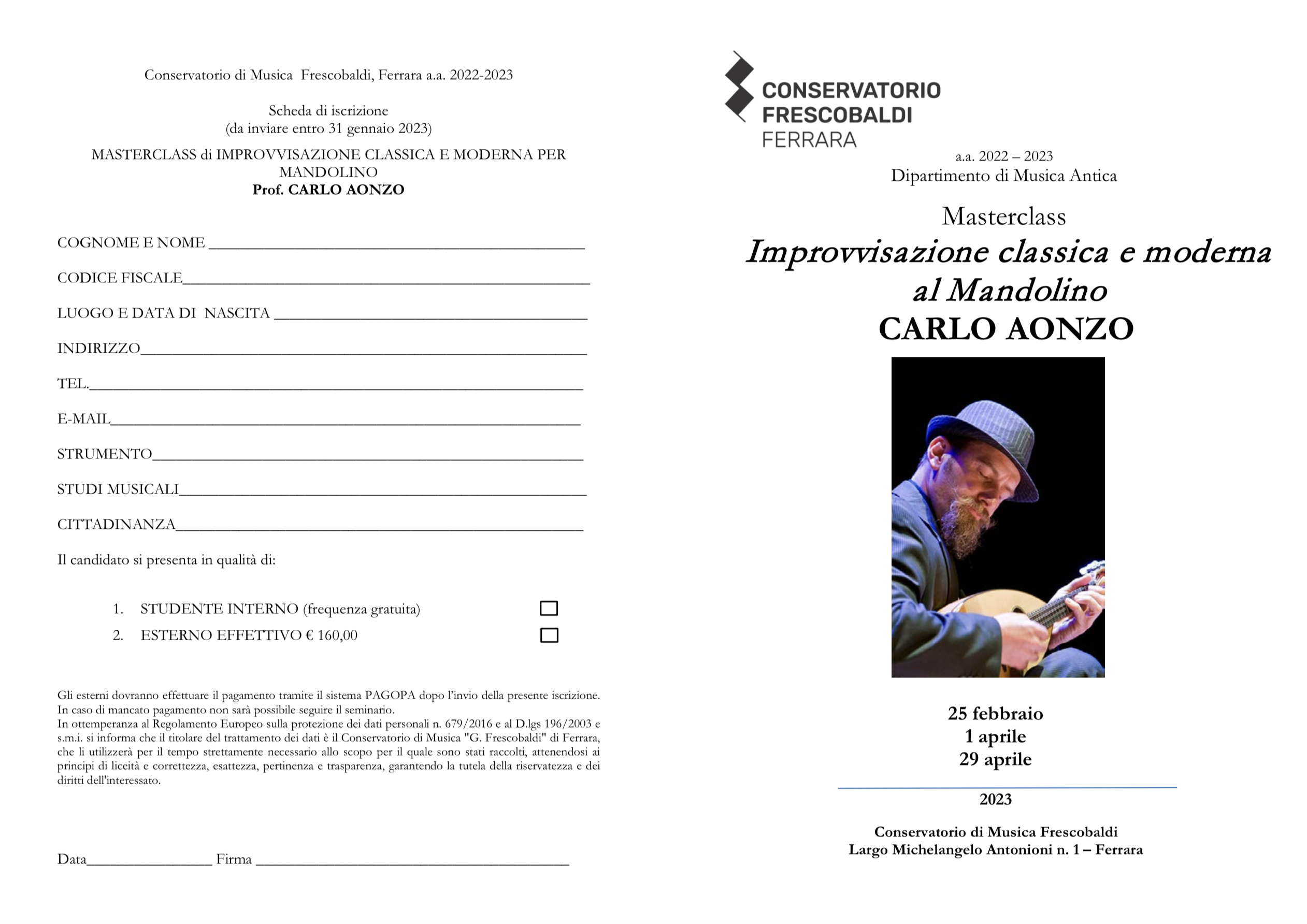 Skype lessons
Carlo offers private mandolin lessons both in person and via Skype. He can also offer one-to-one teaching in Savona or when touring.
Write here to book your lesson: aonzo.carlo@gmail.com