Live perfomances
Visit and subscribe to my YouTube Channel to watch my performances, tutorials, documentaries and more
Bibioteca accademia mandolino
ITA: "The Mandolin Journal", newsletter ufficiale della Classical Mandolin Society of America ha recensito in modo lusinghiero la Biblioteca Accademia Mandolino.
Grazie al Prof. Robert Margo per la dettagliata e competente descrizione dei contenuti del nostro catalogo, che si arricchisce di giorno in giorno.
ENG: "The Mandolin Journal", the official newsletter of the Classical Mandolin Society of America made an amazing review of the library Biblioteca Accademia Mandolino.
Many thanks to Prof. Robert Margo for his detailed and qualified description of the contents of our catalog, that becomes richer and richer day after day.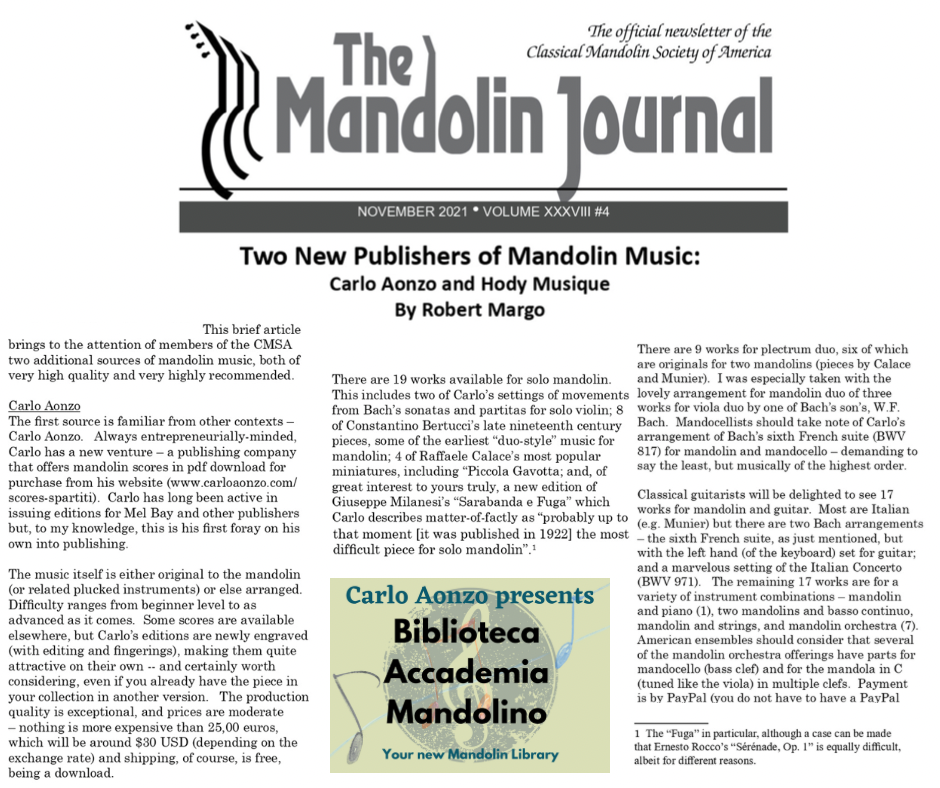 L'Italia dei 1000 mandolini

Carlo Aonzo racconta il dietro le quinte dello strumento iconico italiano attraverso le sue città con una serie di mini-documentari ora disponibili anche con sottotitoli in inglese.
Nove episodi che raccontano aneddoti, storie, curiosità, con musica, foto d'epoca, filmati e molto altro.
Qui il link alla playlist YouTube: